Our Team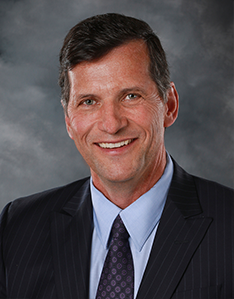 John Swenson
Founder
Princeton Capital Associates & Insurance Services, LLC, was formed by John to work with the Credit Union and Medical Market Industries in designing strategic and efficient Executive Benefit programs. His firm specializes in Collateral Assignment Split Dollar* accounts, 457(f) plans, 162 Executive Bonus Plans, Pre-funding of Employee Benefits and retirement plans. John's business experience includes managing and implementing best practices, processes and benchmarks in deferred compensation strategies for executives and board of directors. He also works closely with 401(k) and other retirement plans by assisting the field representatives in investment products and sales and marketing programs to promote and support the pension product line. The customized Executive Benefit programs offer recruitment, retention, and retirement strategies for both the Credit Union and Medical Market Industries.
John is the Board Chair for CourseMark, a credit union service organization, providing leading-edge strategies for prefunding employee benefit plans, enhanced executive benefit plans and advisory and portfolio management services. Additionally, he serves on the boards of Collins Holding Company, committed to supporting credit union growth and innovation, by creating solutions that make a difference and Exclamation CUSO, providing IT Services and Marketing to credit unions.
He currently resides in Colorado Springs, CO, with his wife, Kirsten. Together they are passionate about traveling, hiking, and spending time with their children.
CourseMark
Servicing Partner for Princeton Capital Associates
CourseMark is a Credit Union Service Organization (CUSO), founded to help credit unions realize a new revenue stream to turn employee benefits into performing assets. We offer custom investment solutions for a benefits prefunding approach designed to enhance your credit union's bottom line. Our innovative program creates a new revenue stream for your credit union's equity owners via CUSO-ownership dividends. CourseMark is a CUSO of Collins Holding Company, a wholly-owned subsidiary of Collins Community Credit Union, headquartered in Cedar Rapids, Iowa