Our Team
Our team is comprised of a core group that focuses on the institutional market space. We direct a larger group of professionals around the country who work in collaboration with us to service and develop our client base. Initial contact and information gathering begins in our main office located in Madison, Wisconsin.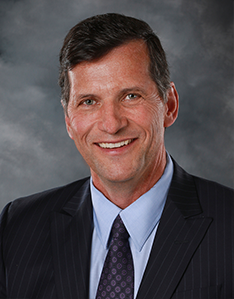 John Swenson
Founder
Princeton Capital Associates & Insurance Services, LLC, was formed by John to work with the Credit Union and Medical Market Industries in designing strategic and efficient Executive Benefit programs. His firm specializes in Collateral Assignment Split Dollar* accounts, 457(f) plans, 162 Executive Bonus Plans, Pre-funding of Employee Benefits and retirement plans. John's business experience includes managing and implementing best practices, processes and benchmarks in deferred compensation strategies for executives and board of directors. He also works closely with 401(k) and other retirement plans by assisting the field representatives in investment products and sales and marketing programs to promote and support the pension product line. The customized Executive Benefit programs offer recruitment, retention, and retirement strategies for both the Credit Union and Medical Market Industries.
He currently resides in Colorado Springs, CO with his wife, Kirsten. Together they are passionate about traveling, hiking, and spending time with their children.
*Employers should be aware that the arrangements described herein may be subject to the Employee Retirement Income Security Action of 1974, as amended ("ERISA") and Internal Revenue Code Section 409A ("Section 409A"), the tax rule applicable to non-qualified deferred compensation. ERISA imposes certain requirements on employee benefit plans and their sponsors, including but not limited to, fiduciary, disclosure and reporting requirements. These requirements depend on the type of plan ("retirement or welfare plan;" or "top hat retirement" or "top hat welfare plan"). Section 409A imposes certain requirements that, if not satisfied, can result in adverse tax consequences to employees. New York Life Insurance Company and its employees, agents and affiliates do not provide tax or legal advice. Employers should consult with their legal and tax advisors regarding the implications of ERISA and Section 409A on adopting these arrangements in their particular circumstances.